Unless cinema and pop culture aren't your thing, you've probably seen the news spread that Morbius has once again been pushed back. We did the math and since the initial date, the film has been delayed 4 times! Initially, it was supposed to arrive on August 5, 2020 (by the way the first trailer dropped a few months earlier, on January 13, 2020), then, with the onset of COVID, Sony Pictures postponed it for a year, to March 19, 2021. But lack of skin, the film is again delayed by several months for a date then set for October 8, 2021. But at this period, new variants arrive and force Sony Pictures to review a new date, this is was January 26, 2022. Until then, everything was fine, the promotional campaigns were well established and I can even tell you that the projections were about to be done. And there, a few weeks before its release, drama, Sony Pictures decides to postpone the film to April 1, 2022 in the United States, or March 30, 2022 for the French release.
The official reason is the arrival of the Omicron variant which has forced a lot of countries to close certain cultural centers such as cinema complexes. This is the case in some cities in Canada, Belgium and Denmark, but it is far from being a widespread phenomenon. What if the Omnicron variant was just a decoy? What if Sony Pictures was hiding something more subtle from us? Smarter ? What if it was to bring Andrew Garfield into the movie? And yes, these are the craziest rumors and theories that have been circulating for a few hours. Because yes, the excuse of the new Omnicron variant, it doesn't really hold up, especially since of all the films in Sony Pictures' catalog, Morbius is the only film to see its date be delayed by several months. Uncharted with Tom Holland for example, expected in mid-February, and of which we had a fresh extract just yesterday, is not postponed? Curious strategy all the same …
So yes, some pop culture analysts like John Campea think Sony Pictures would like to give Spider-Man No Way Home some more time to capitalize on his overhype and audience craze to rake in even more box office dollars. We remind you that at the time of this writing, the film has already generated the tidy sum of $ 1.25 billion at the global box office and sold 5.7 million tickets in France, in not even a month of operation, in the midst of a pandemic, it is quite exceptional. However, this excuse for leaving Spider-Man No Way Home alone on the bill is questionable. Because precisely, even if Morbius is a character unknown to the general public, it would be wise to take advantage of all the ardor of No Way Home to help it boost ticket sales, but also let the specialists talk about it to their different communities. .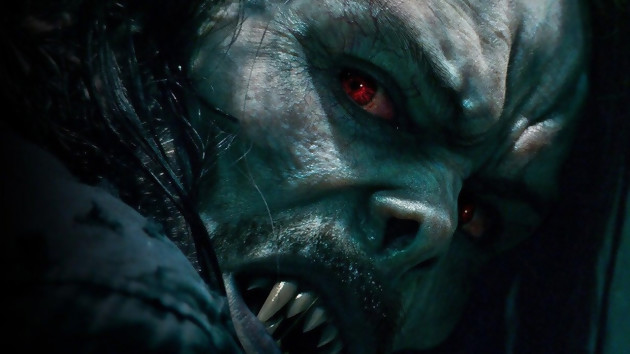 And then if we look closely, the postponement is still important, we go from January 26 to March 30 April 1, that's 2 months of postponement, it's long anyway to supposedly avoid a variant … And this is the reason why this other rumor to integrate Andrew Garfield in the film is not funny, it is even very plausible? Why ? For several things already, especially since big rumors announce the rehabilitation of Andrew Garfield in the role of Spider-Man by Sony Pictures. Since a new trilogy with Tom Holland in the MCU has been confirmed by Amy Pascal, producer of Spider-Man at Sony Pictures, then Kevin Feige of Marvel Studios, the Sony Spider-Man Universe finds itself without Spider-Man. And clearly, picking up on Andrew Garfield, who hadn't finished his arc, is the best way to keep some hype around their SSU.
On the other hand, the film Morbius multiplies the nods to the Multiverse. The first is that at the end of the first trailer, we see Michael Keaton who plays the Vulture in Spider-Man Homecoming, to address Michael Morbius, played by Jared Leto, who says to him: "What Up Doc? », Morbius being a scientist by profession. But it's not only that, there is also this poster of Spider-Man that we see sticking on a wall and on which we see the tag "Murderer" for Murderer and which proves that Spider-Man exists in the city. universe of Morbius. Only problem is that the Spider-Man artwork that is used is that of Tobey Maguire and not that of Andrew Garfield. Yes it's true, but what if that too was a decoy? What if it was intentional that I put Tobey's on to hide Andrew's? We saw in the trailers of No Way Home that elements are changed or even erased to hide the truth from the public.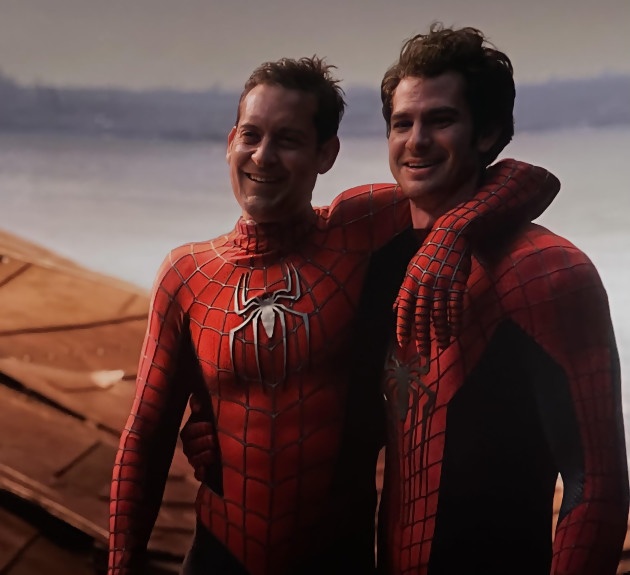 And then remember, during the scaffolding scene in No Way Home, before the big final fight, when the Spider-Man 3 were chatting with each other, Andrew Garfield was explaining that he went through a dark period after the death of Gwen Stacy and that he was not holding back his punches, implying that he could have killed some of his enemies, hence the reference to the tag "Murderer" and the reason why he could have disappeared. Finally, to drive the point home a little more, we can also come back to remarks by Jared Leto who explains that in the film Morbius, I quote him: "The character is also part of a much larger universe. If you have seen In the latest Spider-Man: No Way Home trailer, you know the multiverse has officially opened and there are all kinds of opportunities for the bad guys to meet, thrive and maybe even nurture their most sinister intentions. That's all I'm going to say for now. "
Last tip, a few days ago Spider-Man No Way Home writers Chris McKenna and Erik Sommers explained that they wrote a post-credits scene where we saw Andrew Garfield and Tobey Maguire from back in their universe, but that ultimately, it was not retained. Instead, we got the Dr. Strange 2 trailer. One thing's for sure, Spider-Man No Way Home has left its mark, but not just in the MCU, and Morbius may well be impacted as well. It remains to be seen if it is the Omicron variant which is the real reason for this 4th postponement, or if it is to shoot additional scenes to rehabilitate Andrew Garfield …