New year is new season. BLAST Premier Spring Groups 2021 kicks off February 5, 2021 11:31 am | News | Computer and mobile games
Today, a new tournament season from BLAST starts, which will start with BLAST Premier Spring Groups 2021. The group stage of the Blast spring season will be held from 4 to 14 February 2021.
The 12 partner teams of the league were divided into 3 groups, 4 teams each. Group A consisting of Astralis, NIP, OG and BIG will play from 4 to 6 February. Group B teams (Vitality, Complexity, Evil Geniuses and G2) play from 8 to 10 February. And Group C, which consists of Natus Vincere, MIBR, FaZe and Liquid, plays from 12 to 14 February and ends the tournament. Group stage matches will be played in bo3 (best-of-3) format with Double Elimination bracket (after a defeat at the top of the bracket, the team continues to play at the bottom).
The opening match between Astralis and the NIP will begin today at 6:30 pm ET.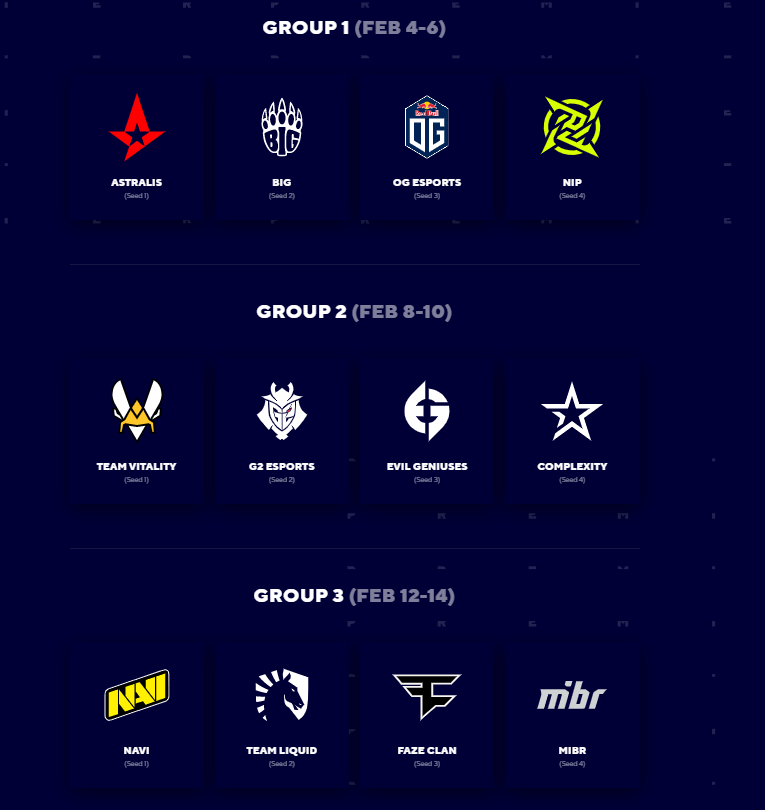 Like last year, BlastPremier is organizing 7 major tournaments within its tournament season, as well as qualifiers for these events. According to the organizers' calculations, 32 teams will perform in the main part of the competition (7 main tournaments), and 80 teams will play 286 matches in the qualifications.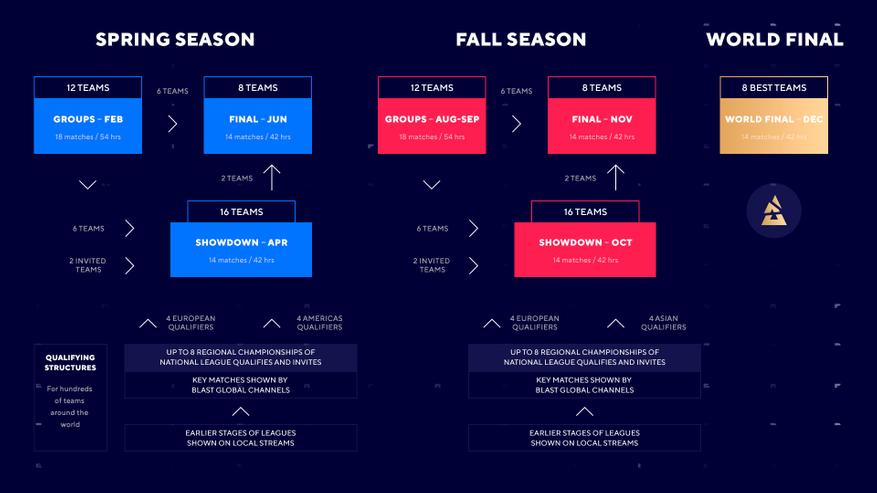 The winner of the Spring Season and Fall Final (Fall Season) will receive a slot in the 2021 Global Final, which will take place from December 14-19, 2021 at an as-yet-unnamed location. Another 5 slots will be awarded to the winners of Flashpoint 3 and 4, 13 and 14 seasons of EPL (ESL Pro League) and PGL Major Stockholm 2021. The last invitation will go to the team that earns the most Blast rating points during the season.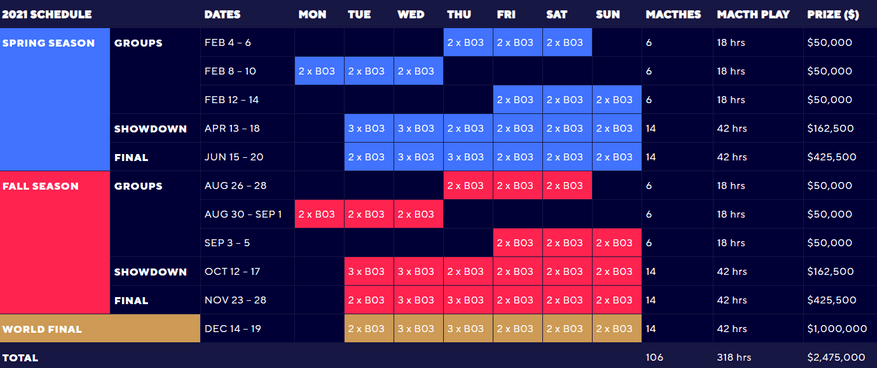 At the end of the season, as in 2020, $ 1,000,000 will be drawn. And the prize fund for the entire season will almost reach $ 2.5 million.
Source : hltv.org